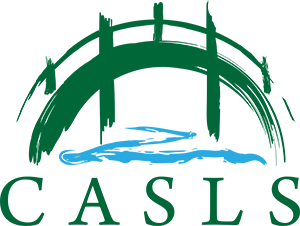 The Center for Applied Second Language Studies (CASLS) at the University of Oregon is one of sixteen National Foreign Language Resource Centers across the country. CASLS fosters innovation by providing research-based solutions to materials creation, implementation, and evaluation and assessment.
CASLS is a diverse group of multilingual people working together toward a common goal: improving the teaching and learning of foreign languages. Our innovative solutions to language learning emanate from the creative recombination and application of ideas and technologies.
Our Core Values
• Everyone has the ability to learn a second language and should be provided with that opportunity.
• Meaningful communication is the purpose of language learning.
• Teachers play a vital role in language learning. We listen to and support them in their implementation of best practices.
Learn more about CASLS by visiting our website, casls.uoregon.edu.