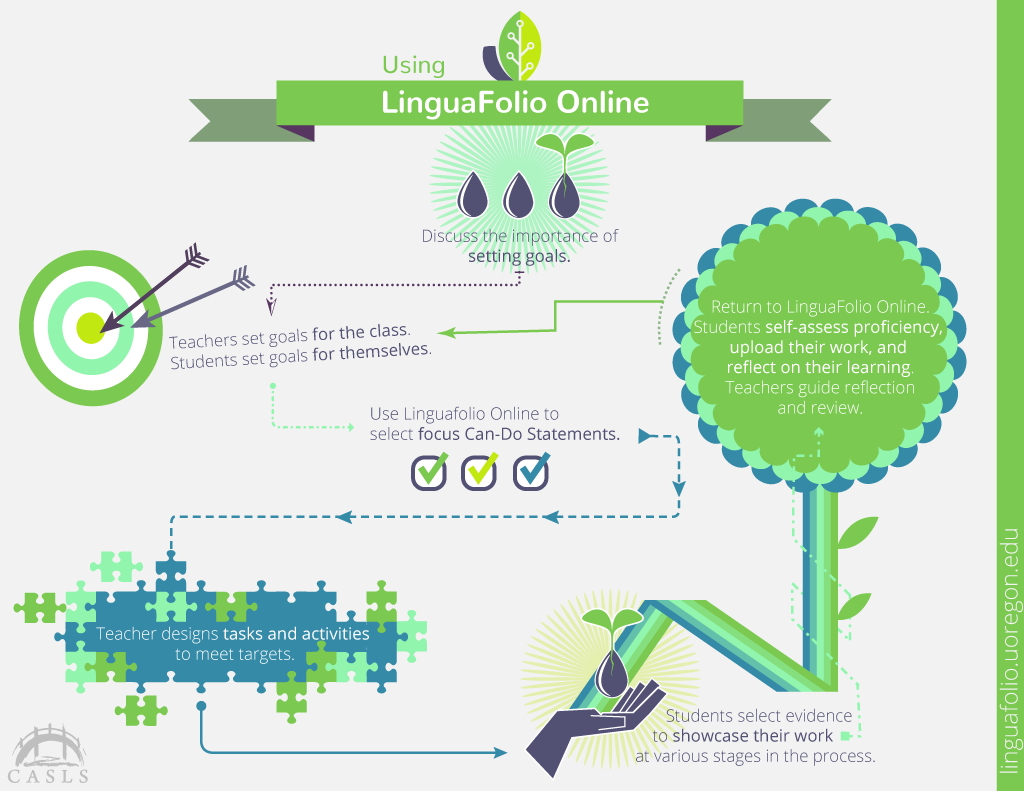 LinguaFolio Online Network is a resource site dedicated to supporting educators who use LinguaFolio Online in their classrooms.
LinguaFolio Online is an ePortfolio evaluation tool that allows students to collect evidence demonstrating their communicative abilities in a world language. The ePortfolio allows students to upload evidence of their proficiency according to the NCSSFL-ACTFL Can-Do Statements.
LinguaFolio Online has the power to:
Assess and document student learning in a variety of ways
Empower students to set goals and monitor their progress
Promote reflective learning
Emphasize communicative proficiency
Encourage multicultural understanding
Help guide language programs based on students' strengths and needs
Facilitate articulation among language programs based on a clear and commonly accepted description of language proficiency
Learn more about LFO and how you can purchase a subscription for your world language classroom.